The Owner-Managed Business Property Tax Trap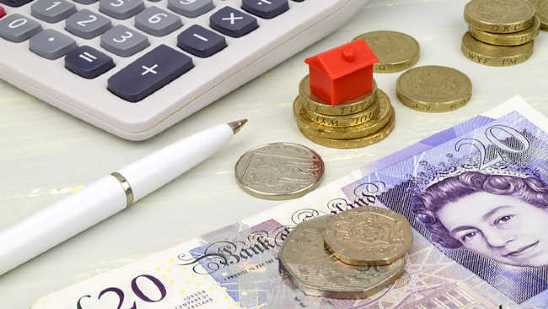 Do you have a limited company and remunerate yourself by taking a small salary and dividends? If you own buy-to-let properties, you may soon find that you fall into this property tax trap ...
The Annual Allowance For Pension Contributions
Are you worried you're paying in too much?

We're halfway through the tax year and our thoughts are turning to filing tax returns for the year ending 5th April 2018. I've been asked about the annual allowance for pension contributions ...
VAT On Holiday Lets And Serviced Accommodation
Is your income over the VAT threshold?

With many businesses, once your income heads above £85,000 you have to register for and pay VAT every quarter. This applies to both holiday lets and serviced accommodation ...
Marriage Allowance: A Million Couples Are Missing Out!
Are you married or in a civil partnership?
Tax is something we all have to pay, but if you're a married couple, or in a civil partnership, you could be missing out on the Marriage Allowance that could be worth up to £238 a year ...
40% Of Small Businesses Are Resistant To Making Tax Digital
It's mandatory from April 2019 ...

It's clear that many business owners are resistant to HMRC's Making Tax Digital scheme. Mandatory MTD is due to begin on 1 April 2019 for VAT, yet only 60% support it ...
Transferring Property Tax Efficiently Using Trusts
Ensure you get the right tax advice ...

If you own property that you don't live in, then Capital Gains Tax will be due if ownership is transferred to your children. Is there any way around this charge? Yes, a trust ...
HMRC Has Offshore Tax Evaders In Their Sights
And they know all about you ...

Gone are the days when moving assets offshore was considered good tax planning. Public sentiment has swung so far against this practice, and HMRC is looking to squeeze every penny ...
If you're thinking of letting a room through Airbnb you should know that HMRC is receiving data about landlords and how much income they're getting from these short-term lettings ...
Can An FHL Business Qualify For Business Property Relief?
What are the circumstances where it can?

Business Property Relief is something many Furnished Holiday Lettings businesses try to claim, but mostly get refused. But we had a tribunal case recently where the business did qualify ...
HMRC And The High Income Child Benefit Charge

If you're claiming child benefit, then you need to be aware of the High Income Child Benefit Charge if your income, or that of your partners, is reaching the £50,000 threshold ...
HMRC And Undeclared Gains On Sale Of Second Properties
Have you made a profit and not told them?

HMRC has identified 1,500 people who they're going to write to about why they haven't paid the Capital Gains Tax on the sale of second homes or buy-to-let properties ...
An Accountant Or A Tax Advisor
Accountants are the mainstay of the business world and ensure that your returns to HMRC are penny perfect. But not everyone has a tax advisor, and I think they're missing out ...