Can An FHL Business Qualify For Business Property Relief?
What are the circumstances where it can?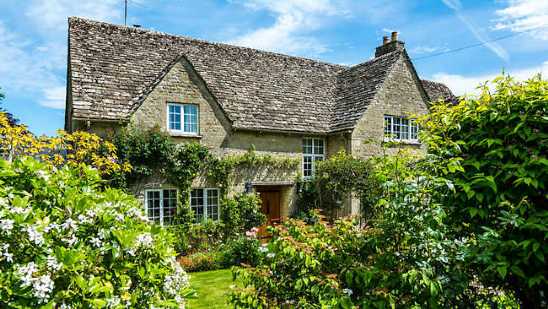 Business Property Relief is something many Furnished Holiday Lettings businesses try to claim, but mostly get refused. But we had a tribunal case recently where the business did qualify ...
Comments: Views: 208 Shares: 0
HMRC And The High Income Child Benefit Charge

If you're claiming child benefit, then you need to be aware of the High Income Child Benefit Charge if your income, or that of your partners, is reaching the £50,000 threshold ...
Comments: Views: 393 Shares: 0
HMRC And Undeclared Gains On Sale Of Second Properties
Have you made a profit and not told them?

HMRC has identified 1,500 people who they're going to write to about why they haven't paid the Capital Gains Tax on the sale of second homes or buy-to-let properties ...
Comments: Views: 573 Shares: 0
An Accountant Or A Tax Advisor
Accountants are the mainstay of the business world and ensure that your returns to HMRC are penny perfect. But not everyone has a tax advisor, and I think they're missing out ...
Comments: Views: 815 Shares: 0
Keeping accurate records could save you tax ...

A meeting with a potential new client this week has prompted me to write this blog post and remind us all how keeping accurate records could save you tax ...
Comments: Views: 602 Shares: 0
Family Will Planning: Using The Nil-Rate Band On First Death
To be effective, It needs to be used properly ...
When it comes to family will planning, have you heard of the nil-rate band on first death? It sounds like a mouthful, but when it comes to Inheritance Tax, it's a really useful relief ...
Comments: Views: 313 Shares: 0
Capital Gains Tax: Buy-To-Let landlords To Be Hit Again
HMRC proposes changes to the payment window ...

Buy-to-let landlords are having a difficult time with all the tax changes going on. HMRC have thrown another curveball with the timings of Capital Gains Tax payments on a property sale ...
Comments: Views: 710 Shares: 0
HMRC Restricts Non-Statutory Clearance Process

In a previous blog post, I advised that incorporating a property letting business could benefit from HMRC's Non-Statutory Clearance Process. However, this has now been withdrawn ...
Comments: Views: 404 Shares: 0
How To Lose Principal Private Residence Relief
There are a number of pitfalls ...

People may think that Principal Private Residence Relief is the best relief to offset against Capital Gains Tax, but there are a number of pitfalls that mean you can accidentally forfeit it ...
Comments: Views: 369 Shares: 0
Rental Property: To Furnish Or Not To Furnish?

As you start to prepare your 2017/18 tax return, you may be looking at the schedule of costs incurred on your rental property and are thinking about what can be claimed as a repair ...
Comments: Views: 384 Shares: 0
Taxation Of Serviced Accommodation
The benefits and disadvantages ...
I stayed in serviced accommodation at the weekend. It was so easy to book, the apartment was nicely furnished, clean, we were left bedding and towels and the entry was keyless ...
Comments: Views: 418 Shares: 0
The Tax Implications Of Employing Family Members
Make sure you have documentation ...
I reviewed a tax case to do with employing family members and thought I would blog about it. The case was about a parent paying their children through the business ...
Comments: Views: 314 Shares: 0