Planning For CGT Main Residence Relief
On the sale of a second home ...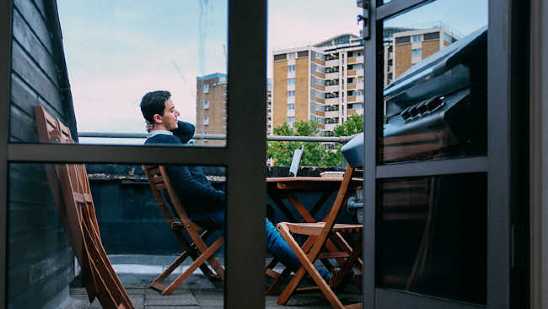 Most people know that when you sell your home, you don't pay Capital Gains Tax. But what happens when the property isn't your main residence? Main Residence Relief can help here ...
Different Ways To Save For Your Future

We're all getting older and when we reach the end of our working lives we want to know we'll be comfortable in our dotage. There are different ways to save, so here are a few to think about ...
New Structures And Buildings Allowance
For commercial property only ...

The Chancellor has announced a new Structures And Building Allowance for new non-residential structures and buildings. This addresses a gap in the current capital allowances system ...
The Tax Pitfalls Of The Office Christmas Party
Be careful of the cost per person ...

Christmas is fast approaching, and if you're a business owner, you may be hosting an event to thank your team. But remember that you have a limit of £150 per person or there will be tax ...
New VAT Rules For Businesses In The Construction Industry
The new reverse charge is quite a doozy ...

HMRC has issued its policy paper for a VAT reverse charge regime for the construction industry. Recipients, not suppliers, will be responsible for VAT accounting for certain services ...
Autumn Budget 2018: Property Tax Changes
SDLT and CGT are both affected ...
The Chancellor announced his Autumn Budget 2018 on Monday and I thought I'd take a look at some of the property tax changes that will soon come into effect ...
Stamp Duty Land Tax On The Granny Annexe
Complicated, but there are exemptions ...

Many people buy properties with a granny annexe. Usually, this would be for an elderly relative who can no longer be fully independent, but what Stamp Duty Land Tax (SDLT) is due?
Potential Budget CGT Relief For Sales To Long-Term Tenants
Will this 'good landlord' proposal make it into the Budget?

The Sunday Times has reported that the Government may be considering a CGT relief incentive to landlords for selling to their long-term tenants in the next budget on 29th October ...
The Owner-Managed Business Property Tax Trap
Do you have a limited company and remunerate yourself by taking a small salary and dividends? If you own buy-to-let properties, you may soon find that you fall into this property tax trap ...
The Annual Allowance For Pension Contributions
Are you worried you're paying in too much?

We're halfway through the tax year and our thoughts are turning to filing tax returns for the year ending 5th April 2018. I've been asked about the annual allowance for pension contributions ...
VAT On Holiday Lets And Serviced Accommodation
Is your income over the VAT threshold?

With many businesses, once your income heads above £85,000 you have to register for and pay VAT every quarter. This applies to both holiday lets and serviced accommodation ...
Marriage Allowance: A Million Couples Are Missing Out!
Are you married or in a civil partnership?
Tax is something we all have to pay, but if you're a married couple, or in a civil partnership, you could be missing out on the Marriage Allowance that could be worth up to £238 a year ...