Do I Need To Let HMRC Know About The Property I Let Out?
Yes. you most definitely do ...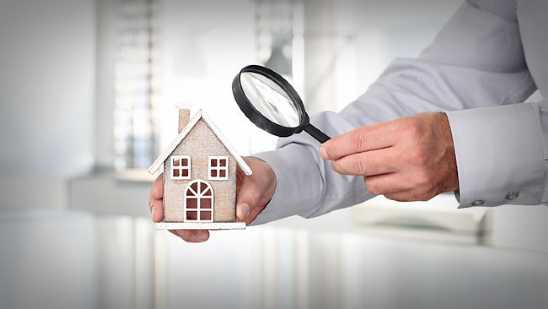 I've had a number of enquiries recently about tax changes from HMRC which are going to affect rental property owners. Do you need to let HMRC know about the property you let out?
Comments: Views: 191 Shares: 7
HMRC Disclosure Campaigns Raise Over £1.2 Billion
Have you any undeclared income or overstated expenditure?

HMRC Disclosure Campaigns have successfully raised over £1.2billion in revenue as individuals and businesses are offered a window of opportunity to come forward ...
Comments: Views: 166 Shares: 5
The New Essendon Tax Website Has Launched!
Find out more about what we do ...

I'm pleased to announce that our new website has launched. Whereas this blog is about giving you information on specific tax issues, the Essendon Tax website is about our services ...
Comments: Views: 481 Shares: 27
Thinking Of Acquiring An Investment Property?
Should you do it personally or via a limited company?

This is a common question asked by property investors. In order to answer, I not only have to consider the tax consequences of each structure, but also what the client's intentions are ...
Comments: Views: 1,121 Shares: 18
Borrowing Money From Your Company
It may not be as interest-free as you think ...

When we run a successful business, it's tempting to get a loan from our company. Where an interest-free loan is made to a director, an income tax charge may arise on the beneficial loan ...
Comments: Views: 314 Shares: 1
Ensuring Capital Treatment On Purchase Of Own Shares
Can a company buy back its shares?

If a shareholder wishes to exit a business and can't find another shareholder or third party to purchase their shares, the company may be entitled to buy back the shares ...
Comments: Views: 217 Shares: 4
Treating Your Staff And Customers At Christmas
Be careful how much you spend ...

Christmas is fast approaching, and many business owners think about treating their staff and customers at this time of year. But there are rules around this ...
Comments: Views: 238 Shares: 1
The Importance Of Tax Planning For Your Family
Making the most of your allowances ...

We all want to ensure our family are comfortable as we get older. Tax planning for your family is a vital part of this to ensure you make the most of your money your spouse and your children ...
Comments: Views: 199 Shares: 5
Property Tax Changes In The Autumn Budget 2017
It's not just about house building ...

The Autumn Budget 2017 has brought up some interesting changes in property tax and reliefs. The key announcement was around the housing shortage, but there were other changes too ...
Comments: Views: 249 Shares: 6
Investing In Student Accommodation For Your Children
There are ways to minimise the tax due ...

As students are returning to college and university, it's becoming apparent that the rents for student accommodation are spiralling out of control. So what can a parent do about it?
Comments: Views: 302 Shares: 9
The Statutory Residence Test And Working Abroad

The Statutory Residence Test has been with us for some years. It provides certainty for taxpayers as to whether they are a non-UK resident for a particular tax year, but the rules are rigid ...
Comments: Views: 411 Shares: 3
ATED: Annual Tax On Enveloped Dwellings
Are your properties now affected?

The Annual Tax on Enveloped Dwellings was implemented to stop wealthy overseas buyers from setting up a UK company to avoid paying duties on the purchase ...
Comments: Views: 390 Shares: 3