Changes To The EIS Advance Assurance Process
Speeding up the application process ...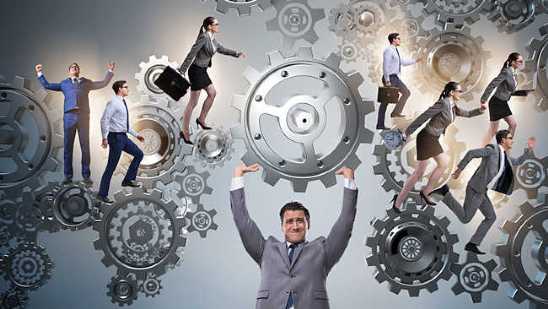 Thinking of applying for the EIS Advance Assurance process? You need to be aware of some changes. HMRC says the process was creaking at the seams so something needed to be done ...
Comments: Views: 177 Shares: 0
What Tax Allowances And Reliefs Are Available?
The tax year is about to end ...

Spring is finally here (we hope) and the tax year is about to finish too. I thought a brief reminder of your tax allowances and reliefs would be useful if you are considering using them ...
Comments: Views: 124 Shares: 0
HMRC Requirement To Correct Deadline Approaching!
You could be named and shamed ...

As a result of tax transparency and cross-border cooperation, HMRC is aware of people with offshore assets. HM Revenue & Customs now has another round of legislation in its armoury ...
Comments: Views: 157 Shares: 0
Business Expenses: Sole Trader Vs Limited Company

Are you confused about what business expenses you can claim as a sole trader vs a limited company? Don't worry, you are not alone; many people that I speak to ask the same question ...
Comments: Views: 391 Shares: 0
Changes To The Taxation Of Termination Payments
New legislation comes into force in April, 2018 ...

Termination payments have been taxed very efficiently. The first £30,000 of a non-contractual payment is exempt from tax and NI. But from April 2018, that's all going to change ...
Comments: Views: 204 Shares: 0
Transferring Property And The Stamp Duty Land Tax Trap
It's easy to fall into, but equally avoidable ...
A husband and wife are exempt from Capital Gains Tax when transferring income-producing assets. However, when it comes to property, you could fall into the Stamp Duty Land Tax trap ...
Comments: Views: 217 Shares: 0
Transferring Shares To Your Spouse
It has to be done the right way ...

I am often asked by owner-managed companies, whether it makes sense to have some of the shared owned by their spouse. For tax purposes, the answer is mostly yes ...
Comments: Views: 263 Shares: 2
How A Cryptocurrency Is Taxed In The United Kingdom
Trading and investing in the likes of Bitcoin ...
With little regulation and wild value fluctuations, you have to have nerves of steel to invest in a cryptocurrency. You also need to know how a cryptocurrency is taxed in the United Kingdom ...
Comments: Views: 258 Shares: 1
Do I Need To Let HMRC Know About The Property I Let Out?
Yes. you most definitely do ...

I've had a number of enquiries recently about tax changes from HMRC which are going to affect rental property owners. Do you need to let HMRC know about the property you let out?
Comments: Views: 289 Shares: 7
HMRC Disclosure Campaigns Raise Over £1.2 Billion
Have you any undeclared income or overstated expenditure?

HMRC Disclosure Campaigns have successfully raised over £1.2billion in revenue as individuals and businesses are offered a window of opportunity to come forward ...
Comments: Views: 247 Shares: 5
The New Essendon Tax Website Has Launched!
Find out more about what we do ...

I'm pleased to announce that our new website has launched. Whereas this blog is about giving you information on specific tax issues, the Essendon Tax website is about our services ...
Comments: Views: 582 Shares: 27
Thinking Of Acquiring An Investment Property?
Should you do it personally or via a limited company?

This is a common question asked by property investors. In order to answer, I not only have to consider the tax consequences of each structure, but also what the client's intentions are ...
Comments: Views: 1,204 Shares: 18